Book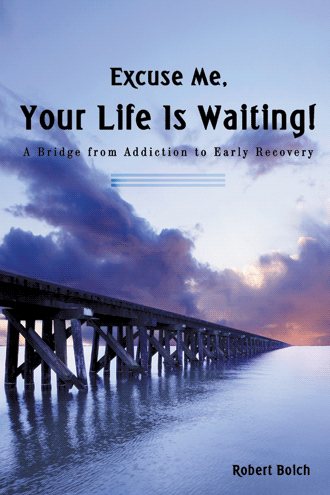 Excuse Me, Your Life is Waiting!: A Bridge from Addiction to Early Recovery
by Robert Boich
Description

Making a resolution to address an alcohol or substance abuse issue is only the beginning. The real work begins when the alcoholic or addict acknowledges that something has to be done. In Excuse Me, Your Life is Waiting! author Robert Boich details his battle with substance abuse and his decision to lead a sober lifestyle. He realized if he didn't change his life, he would be incarcerated or die all alone.
In this compelling, personal narrative, Boich shares his personal struggles and insights encountered during his first six months of recovery. A counselor once told him, "An addict only has to change one thing: everything." Excuse Me, Your Life is Waiting! describes the many changes Boich made in his life. More than just eliminating certain people and places from a daily routine, he illustrates how a successful recovery requires a brand-new approach in dealing with life.
Blending personal thoughts with helpful information, Excuse Me, Your Life is Waiting! discusses the ideas and tools used in an addict's early recovery. It shows that sobriety is much more than mere abstinence and that alcohol and drug use is a sign of deep personal problems that only true sobriety can address.
---